The Doctrine and Practice of Yoga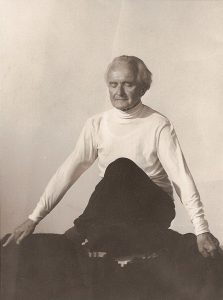 Including the Practices and Exercises of Concentration, both Objective and Subjective, and Active and Passive Mentation, an Elucidation of Maya, Guru Worship, and the Worship of the Terrible, also the Mystery of Will-Force
BY SWAMI MUKERJI
YOGI OF THE SOUTH INDIA ORDER
[1922]
In studying these Lessons please remember 3 points:–
1. Not one useless or superfluous sentence is written. Every word is full of meaning. They are highly condensed. Think deeply over them.
2. They are meant as a practical supplement to the 'Spiritual Consciousness,' 'Soul-Force' and 'Inner Forces.' Studied side by side, these lessons will yield a great deal of benefit. You are expected to think hard and long.
3. Let none expect speedy or miraculous results. All spiritual training calls for infinite patience and deep reverence unto the Guru. Constant rise and fall accompanies all progress.
CONCENTRATION AND THOUGHT-CONTROL.
Student! Your life is your own. You have only yourself to thank for what you are, have been and will be. Take your present into your own hand. Consciously shape out of it your future. Direct your forces along lines of study and endeavor that have the strongest attraction for you. Such attraction is the indication of need. It is the hand pointing out your Life-purpose. What your heart desires earnestly and clamors for incessantly is attracted to you out of the invisible supply, i.e., the means, the environments, the right sort of persons, books and thought-forces are drawn to you and then you are expected to work out your desire. This is in perfect accord with the great Law of Attraction. Some call it God: since it answers all sincere prayers. Prayer, remember, is the sincere desire of the heart. I take it that you hunger for Truth and Spiritual Growth—else you and I would not be here. The instructions given you hereunder are meant to give you a strong body and a strong will. They will also tend to your Soul-Unfoldment. Talk not of them. Keep your mouth closed. Be serious, earnest and thoughtful. Then work at them confidently and with perseverance. Do not be daunted by apparent failures. Failure is the stepping-stone to Success. He fails who gives up a thing in final despair. Go on, I say. You will improve from the very first day, and in a short time you will be another man. All the leaders of humanity, past or present, have studied and investigated with tireless zeal along the special lines and, in Spiritual culture, you must do the same. But you must have health, a strong will and a steady brain, and I will enable you to have these positively. Keep these instructions strictly privately. Master them by constant meditation upon same.
Concentration and the Practice of Yoga
Personal Magnetism, Will-Culture, Self-Control