Alcohol and Drunkenness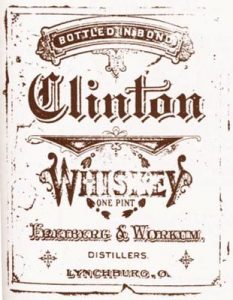 By J. M. Judy
I. A TEMPERANCE PLATFORM.
WE bring to you three words of counsel with respect to this subject. First, Beware of the Social Glass; second, Study the Drink Evil; third, Openly oppose it. This is a Temperance Platform upon which every sober, informed, and conscientious person may stand. Would it be narrow or uncharitable to assert that not to stand upon this platform argues that one is not sober, or not informed, or not conscientious? The crying need of to-day is, that men and women shall be urged into positions of conviction and activity against this most colossal evil of our time. In our country the responsibility for drunkenness rests not with the illiterate, blasphemous, ex-prison convicts who operate the 250,000 saloons of our Nation, nor yet with the 250,000 finished products of the saloon who go down into drunkards' graves every year, but with the sober, respectable, hard-working, voting citizens of our country. Nor does this exempt women, whose opportunity to shape the moral and political convictions of the home is far greater than that of the men. When the women of America say to the saloon, You go! the saloon will have to go. The moral and political measures of any people are easily traceable to the sisters and wives and mothers of that people. You and I and every ordinary citizen of our country had as well try to escape our own shadow, as to try to escape the responsibility that rests upon us for the drunkenness of our people. To help us to do our whole duty in our day and generation in this matter is the purpose of our message.
II. BEWARE OF THE SOCIAL GLASS.
The first and least thing that one can do to destroy drunkenness, is to be a total abstainer. Beware of the social glass! But quickly one replies, "Why should there be any social glass?" "Why allow sparkling, attractive springs of refreshing poison to issue forth in all of our social centers, and then cry to our sons and daughters, to our brothers and sisters, Beware?" My friend, we must deal with facts as they are. There should not be a social glass; but what has that to do with the fact that the social glass is here? You answer, "Why allow these fountains of death to exist?" while we cry to our loved ones, "Beware!" We do not advocate the presence of these fountains; but while we seek to destroy them beseechingly we cry, "Beware!" The social factor in the liquor traffic is its Gibraltar of defense. Rare is the young man who has the intellectual stamina and moral courage to resist the invitations to take a social drink. And in our frontier and foreign towns many of our bright and respected girls use the social glass. But in its use is the beginning of a fateful end. The subtlest thing in this world is sin. Listen!
"Sin is a monster of so frightful mien;
To be hated needs but to be seen;
But seen too oft, familiar with the face,
We first endure, then pity, then embrace."
The subtle thing about it is, that the first embracing of any sin seems to be but a trifling, an occasional affair. For one who lives in an ordinary city of a thousand inhabitants or upwards, unless he is an "out-and-out" Christian and selects only associates like himself, it becomes a real Embarrassment not to indulge in a social drink. It seems polite, clever, the kindly thing to do. And the sad fact is, that the majority of unchristian young people and many older ones do not decline. To prove this we have but to look at the human wrecks along the shore. Two young men lived near our home. Their parents were well-to-do. The family grew tired of the farm and moved to town. The boys fell in with bad company. They did not decline the social glass. Soon they furnished other young men with drink from their own pocket. This was fifteen years ago. To-day one of them is a hardened sinner, violent in his passions and blasphemous against God. The other one, having spent a term in our Illinois State University at Champaign, married a beautiful neighbor girl and moved to Missouri. Here he lived off the money of his father's estate, practicing his early-learned habits of drinking, gambling, and loafing. He moved from State to State until, finally left in poverty, he tended bar in a saloon. While visiting with relatives in his old neighborhood a few years ago he stole a watch and some money from his own nephew, and was tried in the courts, and sentenced to the penitentiary for one year. His wife, having carried the burden of disgrace and want through all these years, with the seven unfortunate children were released from him to struggle alone. All this we have seen with our own eyes as the years have come and gone. The downfall and ruin of this young man, and the unsaved fate of his brother, easily may be traceable to the "social glass" and the boon companions of the social glass—tobacco and playing-cards. Last year I met a man who had prided himself in the fact that he could drink or let it alone, and thought that it was all right to take a "social glass" occasionally. Election time came around; he fell in with his friends, and, as one always will do sooner or later who tampers with it at all, went too far. Before he knew it he was as low in the gutter as a beast. It was three days before he was a sober man again. He work had ceased, he had disgusted his fellow-workmen, disgraced his Christian family, and had humiliated himself so that he was ashamed to look any man in the face until he had repented of his sins before God, and had promised Him, by His help, that he would never drink another glass. What a pleasure it was to hear that old man, as he is close to sixty years of age, to hear him tell in a spirited religious service of how he had strayed from his path and had got lost in the woods, but thanked God that he was out of the woods, and by His help would remain out. When we become undone in Christ He lifts us up and starts us on our new way rejoicing in His love. If Christ Himself were here in body, do you know what He would advise on this point? He would say: "As it is written;" "Look not thou upon the wine when it is red, when it giveth its color in the cup, when it goeth down smoothly: at the last it biteth like a serpent and stingeth like an adder." Beware of the social glass, my friend, for though it promises pleasure, it gives but pain; it promises joy, it gives but sorrow; it promises deliverance, it gives but eternal death!
III. STUDY THE DRINK EVIL.
We hear it said, "No use to picture the horrors of the drink evil; every one knows them already." In part, this is true. All of us know more than we wish it were possible to be true; and yet no one can ever realize its horrors until caught, and torn, and mangled in its pinching, jagged, griping meshes. It is one thing to know by a distant glance, it is another thing to know by the pangs of a broken heart and of a wrecked life. For those who are not thus caught in its meshes to realize its horrors so as to seek its destruction but one course is possible; namely, To study the evil. Let the teacher tell of its ravages; let the minister proclaim its curses; let the poet sing it; the painter paint it; the editor report it; the novelist portray it; the scientist describe it; the philosopher decry it; the sisters and wives and mothers denounce it—until all shall unite in smiting it to its death!
We should study the drink evil in its relation to disease. That strong drink tends to produce disease is no longer questioned. "During the cholera in New York City in 1832, of two hundred and four cases in the Park Hospital only six were temperate, and all of these recovered; while one hundred and twenty-two of the others died. In Great Britain in the same year five-sixths of all who perished were intemperate. In one or two villages every drunkard died, while not a single member of a temperance society lost his life." "In Paisley, England, in 1848, there were three hundred and thirty-seven cases of cholera, and every case except one was a dram-drinker. The cases of cholera were one for every one hundred and eighty-one inhabitants; but among the temperate portion there was only one case to each two thousand." "Of three hundred and eighty-six persons connected with the total abstinence societies only one died, and he was a reformed drunkard" of three months' standing. "In New Orleans during the last epidemic the order of the Sons of Temperance appointed a committee to ascertain the number of deaths from cholera among their members. It was found that there were twelve hundred and forty-three members in the city and suburbs, and among these only three deaths had occurred, being only one-sixth the average death-rate." "In New York, in 1832, only two out of five thousand members of temperance societies died." The Northwestern Life Insurance Company of Milwaukee, Wisconsin, one of the oldest and most successful Companies in the Northwest, has lived for nearly forty years next neighbor to lager beer interests. The shrewd men of this company have studied the influence of the beer industry upon those who engage in it. The result is, that they will no longer grant an insurance policy to a beer-brewer, nor to any one in any way engaged in the business. In their own words their reason is this: "Our statistics show that our business has been injured by the short lives of those men who drink lager beer."
Then, we need to study the drink evil in its relation to society. "A recent report of the chaplain of the Madalen Society of New York shows that of eight-nine fallen women in the asylum at one time, all but two ascribed their fall to the effect of the drink habit." "A lady missionary makes the statement that of two thousand sinful women known personally to her, there were only ten cases in which intoxicating liquors were not largely responsible for their fall." "A leading worker for reform in New York says that the suppression of the curse of strong drink would include the destruction of ninety-nine of every one hundred of the houses of ill-fame." "A missionary on going at the written request of one of these lost women to rescue her from a den of infamy remonstrated with her for being even then slightly under the influence of drink." "Why," was her indignant reply as tears filled her eyes, "do you suppose we girls are so dead that we have lost our memories of mother, home, and everything good? No, indeed; and if it were not for liquor and opium, we would all have to run away from our present life or go mad by pleadings of our own hearts and home memories."
Only by a study of the drink evil shall we know its ravages in the home. Those of us who have lived in the pure air of free, country home-life can not easily realize the moral plague of drunkenness as it blights the home in the crowded districts of city slum life. Nor is the home of the city alone cursed by the drink evil. Three years ago this last holiday season we were doing some evangelistic work in a neighboring town, a mere village of a couple hundred inhabitants. I shall never forget how the mother of a dejected home cried and pleaded for help from the ravages of her drunken husband. She said that he had spent all of his wages, and had made no provision for the home, in furniture, in books for the children, nor in clothing for them nor for her. She had come almost to despair, and was blaming God for allowing her little ones to suffer because of a worthless man. O, the world is full of this sort of thing to-day, if we only knew the sighs and heartaches and blasted hopes of those who suffer! In a smoking-car one day a commercial traveler refused to drink with his old comrades, by saying: "No, I won't drink with you to-day, boys. The fact is, boys, I have sworn off." He was taunted and laughed at, and urged to tell what had happened to him. They said: "If you've quit drinking, something's up; tell us what it is." "Well, boys," he said, "I will, though I know you will laugh at me; but I will tell you all the same. I have been a drinking man all my life, and have kept it up since I was married, as you all know. I love whisky; it's as sweet in my mouth as sugar, and God only knows how I'll quit it. For seven years not a day has passed over my head that I didn't have at least one drink. But I am done. Yesterday I was in Chicago. Down on South Clark Street a customer of mine keeps a pawnshop in connection with his business. I called on him, and while I was there a young man of not more than twenty-five, wearing thread-bare clothes, and looking as hard as if he had not seen a sober day for a month, came in with a little package in his hand. Tremblingly he unwrapped it, and handed the articles to the pawnbroker, saying, 'Give me ten cents.' And, boys, what do you suppose that package was? A pair of baby's shoes; little things with the buttons only a trifle soiled, as if they had been worn once or twice. 'Where did you get them?' asked the pawnbroker. 'Got 'em at home,' replied the man, who had an intelligent face and the manner of a gentleman, despite his sad condition. 'My wife bought 'em for our baby. Give me ten cents for 'em. I want a drink.' 'You had better take those back to your wife; the baby will need them,' said the pawnbroker. 'No, she won't..She's lying at home now; she died last night.' As he said this the poor fellow broke down, bowed his head on the showcase, and cried like a child. 'Boys,' said the drummer, 'you can laugh if you want to, but I have a baby of my own at home, and by the help of God I'll never drink another drop.'" The man went into another car, the bottle had disappeared, and the boys pretended to read some papers that lay scattered about the car. Ah, this is only one out of hundreds of such scenes that are being enacted every day in our saloon-cursed cities.
We should study the drink evil to see how it makes people poor and keeps them poor. A story is told of a drinking man who related to his family a dream that he had had the night before. He dreamed that he saw three cats, a fat one, a lean one, and a blind one; and he was anxious to know what it meant that he should have such a strange dream. Quickly his little boy answered, "I can tell what it means. The fat cat is the saloon-keeper who sells you drink, the lean cat is mother and me, and the blind cat is yourself." "In one of our large cities," one day, "a laboring man, leaving a saloon, saw a costly carriage and pair of horses standing in front, occupied by two ladies elegantly dressed, conversing with the proprietor. 'Whose establishment is that?' he said to the saloon-keeper, as the carriage rolled away. 'It is mine,' replied the dealer, proudly. 'It cost thirty-five hundred dollars. My wife and daughter couldn't do without that.' The mechanic bowed his head a moment in deep thought; then, looking up, said with the energy of a man suddenly aroused by some startling flash, 'I see it!' 'I see it!' 'See what?' asked the saloonkeeper. 'See where for years my wages have gone. I helped to pay for that carriage, for those horses and gold-mounted harnesses, and for the silks and laces for your family. The money I have earned, that should have given my wife and children a home of their own and good clothing, I have spent at your bar. By the help of God I will never spend another dime for drink.'" South Milwaukee has five thousand inhabitants. Three large mills operate there. A reliable business man, foreman in one of the mills, told me that the laboring people of South Milwaukee put $25,000 each month into the tills of the saloons. Dr. J.O. Peck, one of the most successful pastor evangelists of recent years, tells of a man who crossed Chelsea Ferry to Boston one morning, and turned into Commercial Street for his usual glass. As he poured out the poison, the saloonkeeper's wife came in, and confidently asked for $500 to purchase an elegant shawl she had seen at the store of Jordan, March & Co.. He drew from his pocket a well-filled pocketbook, and counted out the money. The man outside the counter pushed aside his glass untouched, and laying down ten cents departed in silence. That very morning his devoted Christian wife had asked him for ten dollars to buy a cloak, so that she might look presentable at church. He had crossly told her he had not the money. As he left the saloon he thought, 'Here I am helping to pay for five-hundred-dollar cashmeres for that man's wife, but my wife asks in vain for a ten-dollar cloak. I can't stand this. I have spent my last dime for drink.' When the next pay-day came that meek, loving wife was surprised with a beautiful cloak from her reformed husband. She could scarcely believe her own eyes as he laid it on the table. 'There, Emma, is a present for you. I have been a fool long enough; forgive me for the past, and I will never touch liquor again.' She threw her arms around his neck, and the hot tears told her heartfelt joy as she sobbed out: 'Charley, I thank you a thousand times. I never expected so nice a cloak. This seems like other days. You are so good, and I am so happy.'" The drink bill of our Nation for last year was over a billion of dollars, more money than was spent for missions—home and foreign—for all of our Churches, for public education, for all the operations of courts of justice and of public officers, and at least for two of the staple products of use in our country, such as furniture and flour. More than for all these was the money that our Nation paid for drink last year. When the people of our country get their eyes open to the cost and degradation of the drink evil, something definite will be done by every one against it.
The drink evil in its relation to lawlessness and crime, and to political corruption, reveal still more ghastly aspects of it than we have yet mentioned. The saloon strikes at the very heart, not only of law and order, but at personal liberty and justice in securing law and order. It was in a police court in Cincinnati on Monday morning. Before the judge stood two stalwart policeman and a woman. She was charged with disorderly conduct on the street and with disturbing the peace. The policemen were sworn, and one of them told this story, to which the other one agreed. He said: "I arrested the woman in front of a saloon on Broadway on Saturday night. She had raised a great disturbance, was fighting and brawling with men in the saloon, and the saloonkeeper put her out. She used the foulest language, and with an awful threat struck at the saloonkeeper with all her force. I then arrested her, took her to the detention house, and locked her up." The saloonkeeper was called to the witness stand, and said: "I know dis voman's vas making disturbance by my saloon. She comes and she makes troubles, und she fights mit me, und I put her de door oud. I know her all along. She vas pad vomans." The judge turned to the trembling woman and said: "This is a pretty clear case, madam; have you anything to say in your defense?" "Yes, Judge," she answered, in a strangely calm, though trembling, voice: "I am not guilty of the charge, and these men standing before you have perjured their souls to prevent me from telling the truth. It was they, not I, who violated the law. I was in the saloon last Saturday night, and I will tell you how it happened. My husband did not come home from work that evening, and I feared he had gone to the saloon. I knew he must have drawn his week's wages, and we needed it all so badly. I put the little ones to bed, and then waited all alone through the weary hours until after the city clock struck twelve. Then I thought the saloons will be closed, and he will be put out on to the street. Probably he will not be able to get home, and the police will arrest him and lock him up. I must go and find him, and bring him home. I wrapped a shawl about me and started out, leaving the little ones asleep in bed. And, Judge, I have not seen them since." She did not give way to tears, for the worst grief can not weep. She continued: "I went to the saloon, where I thought most like he would be. It was about twenty minutes after twelve; but the saloon, that man's saloon"—pointing to the saloonkeeper, who now wanted to crouch out of sight—"was still open, and my husband and these two policemen were standing at the bar drinking together. I stepped up to my husband and asked him to go home with me; but the men laughed at him, and the saloonkeeper ordered me out. I said, 'No, I want my husband to go home with me.' Then I tried to tell him how badly we were needing the money that he was spending; and then the saloon-keeper cursed me, and told me to leave. Then I confess I could stand no more, and said, 'You ought to be prosecuted for violating the midnight closing law.' At this the saloonkeeper and policemen rushed upon me and put me into the street; and one of the policemen, grasping my arm like a vice, hissed in my ear, 'I'll get you a thirty days' sentence in the workhouse, and then we'll see what you think about suing people.' He called a patrol wagon, pushed me in, and drove to jail; and, Judge, you know the rest. All day yesterday I was locked up, my children at home alone, with no fire, no food, no mother." The judge dismissed the woman; but the saloonkeeper, the perjured policemen, nor the corrupt judge were ever prosecuted for their unlawfulness. The whole affair was dropped because the saloon power in Cincinnati reigns supreme. "This case is a matter of record in the Cincinnati courts." It is a disgraceful fact that the liquor-traffic rules in politics to-day. A saloonkeeper in Richmond, Virginia, overheard some one talking of reform in municipal politics, when he scornfully said: "Any bar-room in Richmond is a bigger man in politics than all the Churches in Richmond put together."
IV. THE PRACTICAL QUESTION FOR US HERE AND NOW IS, How may we openly oppose this drink evil?
The Churches need not expect a widespread revival of religion until professing Christians do their duty with respect to the saloon. Mothers and fathers need not expect their sons to remain sober while the saloon opens to them day and night. Wives need not expect their husbands to remain devoted and loyal until the saloon is abolished. What is our duty? How shall we oppose the evil? How do the American people deal with evils when they deal with them at all? When Great Britain went a little too far in "taxation without representation," what course did the American Colonies adopt in remedying the evil? Their chief men said, "These Colonies are, and of right ought to be, free and independent States." The popular voice of the people decided it. When the British Government unduly impressed American seamen, how was the difficulty settled? The representatives of the people, their lawmakers, declared war against the opposing nation, and forced her to cease her oppression. The popular vote decided it. When Negro slavery darkened the entire sky of our country, and caused our leading men to realize that we could not long exist half-slave and half-free, how was the dark cloud dispelled? The representatives of our people, the lawmakers of the land, in letters of blood wrote the immortal Thirteenth Amendment to the American Constitution: "Neither slavery nor involuntary servitude, except as a punishment for crime, whereof the person shall have been duly convicted, shall exist within the United States, or any place subject to their jurisdiction." When we wanted to increase our territory in 1803, and in 1845, and in 1867, how did we go about it? The representatives of the people, the lawmakers of the land, voted to make the purchases, and they were made. When a Territory is organized, or a State comes into the Union, what is done? The representatives of the people, the lawmakers of the land, vote upon it, and it is done. When treaties are to be made with foreign countries; when immigration of foreigners is to be regulated; when money is to be borrowed or coined; when post-offices and post-roads are to be established; when counterfeiting is to be punished, and public abuses are to be reformed, whose business is it? The Constitution of the United States says the representatives of the people, the lawmakers of the land, have this power. When will the drink evil cease in our country? When our representatives in Congress, or lawmakers, stand for the abolition of the American saloon, and vote it out of existence; then, and not until then, will drunkenness cease. When will we have representatives in Congress, lawmakers who will stand for the abolition of the saloon, and who will vote it out of existence? Not until you and I have select them, and place them there with our vote. To expect Christian temperance in our country from any other source is absolute folly.
The abolition of drunkenness by local option is selfish, unpractical, and unscriptural. You vote the liquor-traffic out of your town; we vote it in ours. Remember every saloon exists only by vote of the people. Your young people come over to our town for drink. We have the curse of God upon us. "Woe unto him that giveth his neighbor drink." (Hab. Ii, 15.) It is unpractical, for so long as intoxicants are made they will be sold. It is selfish, for to vote against the saloon in your town election, and to vote for it in your State or National election, is to drive the mad-dog on past your door to the door of your neighbor, when you might have killed him.
The abolition of drunkenness by regulating the traffic through license is the most gigantic delusion that Satan ever worked upon an intelligent people. It is a well-known truth that "limitation is the secret of power." The best way to provoke an early marriage between devoted lovers is bitterly to oppose them. The stream whose water spreads over its low banks is without depth and current and power. But confine the waters between high, narrow banks, the bed of the stream is deepened, and its mighty current supports animal life and turns the wheels of mill and factory. The regulation of the liquor-traffic by license makes it a financial and political power second to none in America to-day. To vote for any party or man who advocates liquor license, is to give a loyal support to the American saloon.
To expect the abolition of drunkenness solely through processes of education is to preach one thing and to practice another. It is to perpetuate an evil that costs two hundred and fifty thousand precious lives every year. It is to leave to the next generation a work that God expects us to do here and now. Dr. Banks relates an incident witnessed by Major Hilton on the coast of Scotland. "Just at the break of day the people of a little hamlet on the coast were awakened by the boom of a cannon over the stormy waves. They knew what it meant, for frequently they had heard before the same signal of distress. Some poor souls were out beyond the breakers perishing on a wrecked vessel, and in their last extremity calling wildly for help. The people hastened from their houses to the shore. Out there in the distance was a dismantled vessel pounding itself to pieces. Perishing fellow-beings were clinging to the rigging, and every now and then some one was swept off into the sea by the furious waves. The life-saving crew was soon gathered. 'Man the life-boat!' cried the man. "Where is Hardy?" But the foreman of the crew was not there, and the danger was imminent. Aid must be immediate, or all would be lost. The next in command sprang into the frail boat, followed by the rest, all taking their lives in their hands in the hope of saving others. O, how those on the shore watched their brave loved ones as they dashed on, now over, now almost under the waves! They reached the wreck. Like angels of deliverance they filled their craft with almost dying men—men lost but for them. Back again they toiled, pulling for the shore, bearing their precious freight. The first man to help them land was Hardy, whose words rang above the roar of the breakers: "Are you all here? Did you save them all?" With saddened faces the reply came: "All but one. He couldn't help himself at all. We had all we could carry. We couldn't save the last one." "Man the life-boat again!" shouted Hardy. "I will go. What! leave one there to die alone? A fellow-creature there, and we on shore? Man the life-boat now! We'll save him yet." But who is this aged woman with worn garments and disheveled hair, with agonized entreaty falling upon her knees beside this brave, strong man? It is his mother! "O, my son! your father was drowned in a storm like this. Your brother Will left me eight years ago, and I have never seen his face since the day he sailed. No doubt he, too, has found a watery grave. And now you will be lost, and I am old and poor. O, stay with me!" "Mother," cried the man, "where one is in peril, there is my place. If I am lost, God surely will care for you." The plea of earnest faith prevailed. With a "God bless you, my boy!" she released him, and speeded him on his way. Once more they watched and prayed and waited—those on the shore—while every muscle was strained toward the fast-sinking ship by those in the life-saving boat. At last it reached the vessel. The clinging figure was lifted and helped to its place. Back came the boat. How eagerly they looked and called in encouragement, and cheered as it came nearer! "Did you get him?" was the cry from the shore. Lifting his hands to his mouth to trumpet the words on in advance of their landing, Hardy called back above the roar of the storm, "Tell mother it is brother Will!"
My friend, simply talking and praying will not save our loved ones from drunkards' graves. We must man the life-boat of municipal, State, and National reform, and vote for principle and Christian temperance until we save the last man. He may be "brother Will."
*******
This is taken from Questionable Amusements and Worthy Substitutes.