Easter on Stamps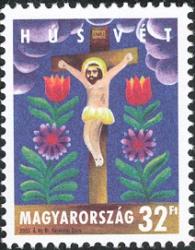 Since Easter is an important Christian holiday – indeed, many Christians believe it to be the most important holy day of the year – it is not surprising that a number of different countries have issued postage stamps observing Easter.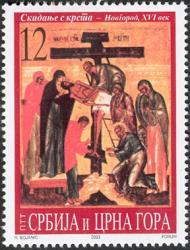 Many of the stamps issued, like the 2002 Hungarian stamp depicted here, are overtly religious in nature, and feature imagery associated with the Crucifixion of Christ.
On the right, we have a 2002 postage stamp from Serbia and Montenegro, also featuring a scene from the Crucifixion.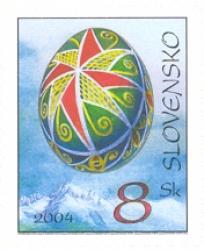 Other countries have issued Easter stamps that are more secular in nature. As an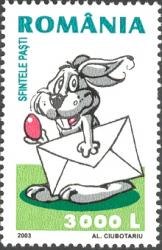 example, we have a 2004 stamp issued by Slovakia depicting the familiar Easter Egg. The Easter Bunny also occasionally makes an appearance, as he does on this Romanian postage stamp from 2003.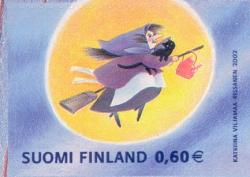 Pre-Christian associations with the holiday also make their appearance on postage

stamps. The witch on a broom, holding a black cat, may put us in mind of Halloween, but the stamp was actually issued on March 6, 2002, and depicts the Easter Witch. Another Finnish stamp, issued in 2005, also depicts the Easter Witch, this time sans black cat and broom.